From laboratory to industrial installations: the best way for an accurate choice of the industrial system
To carry out drying trials, Italvacuum has a wide range of pilot units at its facility. During the trials with the pilot installation it is possible to extract some product samples without breaking the vacuum and to vary at any time the process parameters in order to define the ideal drying path. In this way the customer can make the best choice for the Italvacuum installation both in terms of dimensions and performance. Consequently, the personnel of Italvacuum can obtain important information on the product to be dried, in order to adapt the industrial installation to the customer needs. The tests are completed and formalized by issuing a detailed report.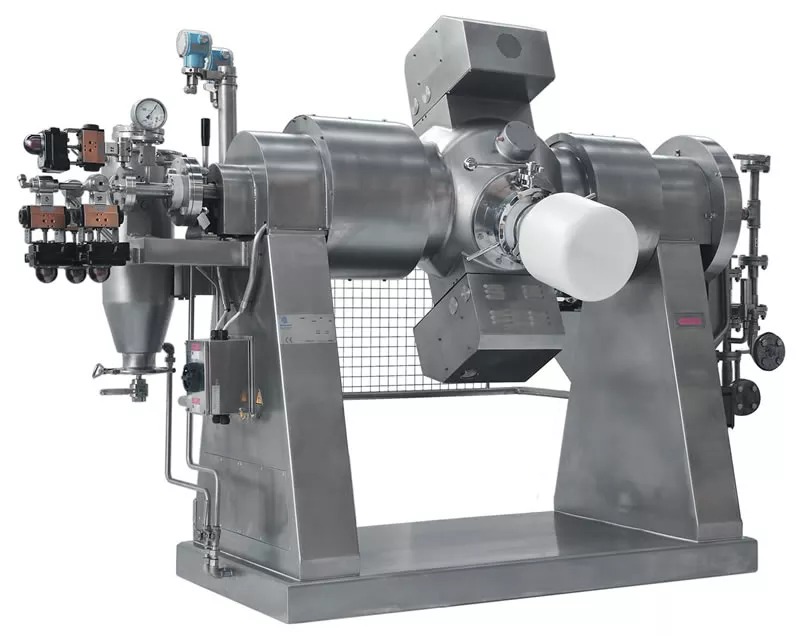 Italvacuum customer service: efficiency guaranteed to last
The start-up of the installation is just the beginning of our relation with the customer. This relation will last for years starting with an efficient policy of preventive maintenance with planned interventions. The maintenance plans are organized individually considering the customer's specific processes. This means a significant cost saving and more peace of mind. At the same time, in the event of a breakdown, Italvacuum is able to offer prompt and effective technical assistance services both at customer site, with the intervention of skilled technician, or through on-line diagnostics, if the customer's installation has a control system supplied by Italvacuum.
For an efficient handling of the spare parts, Italvacuum has a computerized warehouse that allows the prompt and immediate delivery of original spare parts anywhere in the world. Moreover, Italvacuum can fully refurbish its own used systems and regularly supports the customer in upgrading the delivered installations with new technical solutions that have been developed in the meantime, as well as adapting the machines to new regulations.
After sales service for Bi-Evolution Dryer®