BI-EVOLUTION
DRYER®
Bi-conical rotary vacuum dryer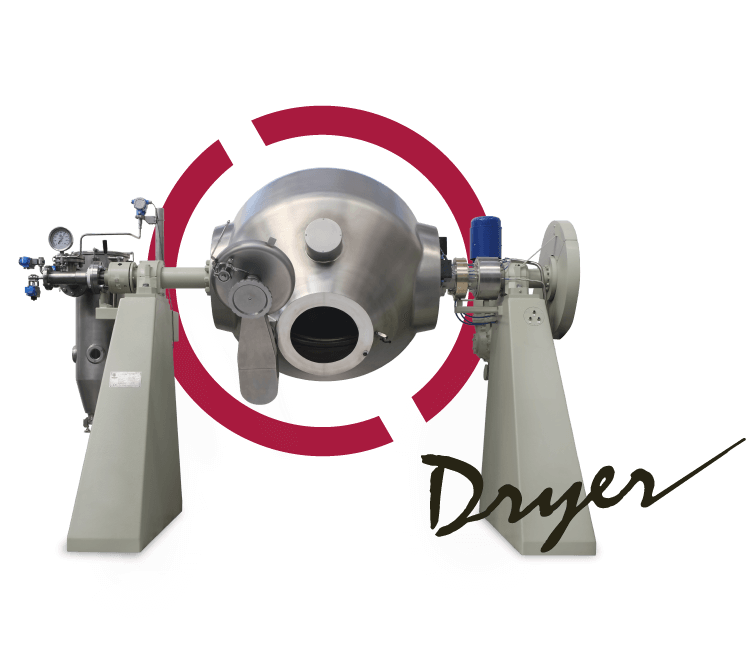 Bi-Evolution Dryer® is a bi-conical rotary vacuum dryer able to carry out the complete extraction of solvents and water from wet masses, usually after centrifugation and filtration steps.
Bi-Evolution Dryer® is multi-product. It has been designed for the widest range of possible products with crystalline or amorphous structure, whether they are intermediates or fine chemicals. It is also efficient at drying products that are friable, easily degraded, thermosensitive and photosensitive, as well as sterile / injectable active pharmaceutical ingredients or chemically reactive ingredients.
Bi-Evolution Dryer® is versatile as it minimizes the time required to clean and inspect the dryer, permitting it to rapidly change from one product campaign to another.
Bi-Evolution Dryer® is safe for operators and is designed and built in compliance with the strictest safety regulations. It is cGMP compliant and manufactured to UL and ASME Standards, including the associated certificates.
Regulatory compliance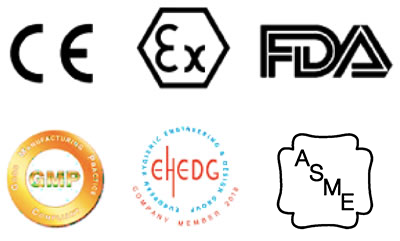 Absolute safety for the personnel, the environment and the product according to cGMP rules.
Homogeneity and uniformity
of the dried batch with no product residue on the internal walls.

No damage to the products, even if sensitive to mechanical stress, due to the gentle revolution of the dryer chamber.